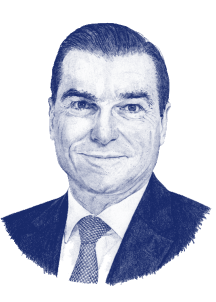 Mobimo has a presence in Switzerland's most important business areas. However, our role as a real estate specialist is shaped by ecological and sociocultural considerations, as well as economic aspects.
Business model
Mobimo pursues its long-term objectives based on a clear strategy and an established, stable business model.
Strong
network
Outstanding
real estate
expertise
Highly qualified
employees
25%
Development properties
Stable
returns
Long-term
value creation
Qualitative
growth
Buying and selling: Mobimo is striving to gradually expand its real estate portfolio. This growth takes place primarily through the construction of investment properties for the company's own portfolio as well as acquisition of individual properties and portfolios. Growth can also be achieved through company takeovers.
Portfolio management: the real estate portfolio is optimised on an ongoing basis. Value is rigorously maintained and increased by cultivating relationships with tenants, ensuring a high level of occupancy, optimising costs and implementing effective marketing strategies.
Development and implementation: real estate development focuses on:
the development and construction of new investment properties for the company's own portfolio,
site development,
the continued development and optimisation of our own real estate holdings,
development for third parties,
development, construction and sale of owner-occupied properties.
Solid financing: Mobimo can borrow on both a short- and long-term basis. Equity should represent at least 40% of total assets.
Core expertise
Investment expertise
The investment properties in Mobimo's real estate portfolio are broadly diversified in terms of both location and use, and they generate a stable and predictable income stream. Because Mobimo manages the portfolio itself, it remains close to the market and the tenants. Since the integration of Mobimo FM Service AG, it also provides facility management and related services. The portfolio management team is continuously optimising the investment portfolio.
Development expertise
One of Mobimo's strengths lies in the development of highly complex properties and plots with mixed uses. Mobimo attaches great importance to holding a dialogue with the various stakeholder groups in order to define an appropriate and sustainable project for the location. During development, it draws on expertise gathered from its portfolio of properties.
Zaric crée entre les mondes. Entre l'homme et l'animal. L'enfance et l'éternité. Il va chercher avant ce qui va au-delà. Et nous invite ailleurs, juste à côté.
«Côté cour – Anehom lisant Voltaire et Femlièvre», Zaric (1961-2018)
Board of Directors
Organisation of the Board of Directors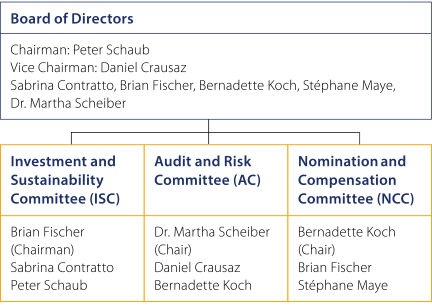 Executive Board