Awards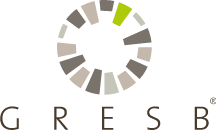 GRESB Global Real Estate Sustainability Benchmark
With the pleasing 2021 result, Mobimo's portfolio has been awarded an A rating for the first time since 2018 with 79 points (2020: 71 points, B rating). Mobimo is ranked first in the peer group comparison and performs better than the GRESB participants on average.
GRESB is the leading industry-oriented organisation for assessing sustainability performance of real estate portfolios worldwide. 1,520 companies and funds participate in the annual benchmarking process. Data was collected on around 117,000 properties valuing a total of USD 5.7 trillion.
CDP Carbon Disclosure Project
As in the previous year, Mobimo received a score of B* (on a scale of A to F). This places Mobimo among the best companies in the industry. The CDP holds the world's most comprehensive collection of environmental data from companies, organisations and governments, and systematically analyses it for investors. Mobimo's Supplier Engagement Rating (SER) is A-.
*The quality of the reporting in conjunction with actual management performance and mesures taken (performance scoring) is awarded a score of B. B is higher than the CDP average and higher than the European average (B-).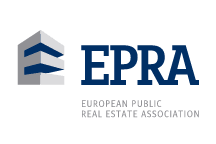 EPRA European Public Real Estate Association
With the sustainability standards and ratings it uses, Mobimo follows the recommendations of EPRA (for GRI and GRESB) and thereby meets the new requirements for enhanced, integrated reporting in the real estate sector. Mobimo reports its key performance and cost metrics in accordance with the Best Practices of the EPRA Reporting and Accounting Committee, winning it the Gold Award.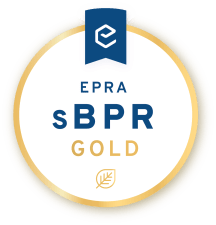 EPRA sBPR
The EPRA sBPR Award is presented annually to the companies with the best sustainability reports, with the aim of improving the standards and consistency of sustainability reporting for listed real estate companies throughout Europe. Mobimo submitted its first-ever EPRA Best Practice Recommendations Report for the 2017 financial year and earned the association's highest distinction, the EPRA sBPR Gold Award. Mobimo's sustainability report also received the Most Improved Award. Mobimo's sustainability report also won the EPRA sBPR Gold Award in the 2018, 2019 and 2020 financial years.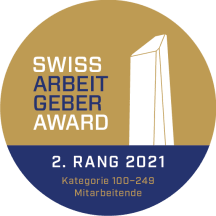 Swiss Arbeitgeber Award
The "Swiss Arbeitgeber Award" is the most meaningful award for assessing employer attractiveness. Mobimo came in second in the category of companies with 100 to 249 employees.

Employers we trust
Mobimo was awarded the Employers We Trust quality label in 2017 for its employee survey, which underlined how much the company values its employees and its willingness to improve.