Zurich, Turbinenstrasse 22-32
Zurich,
Turbinenstrasse 22-32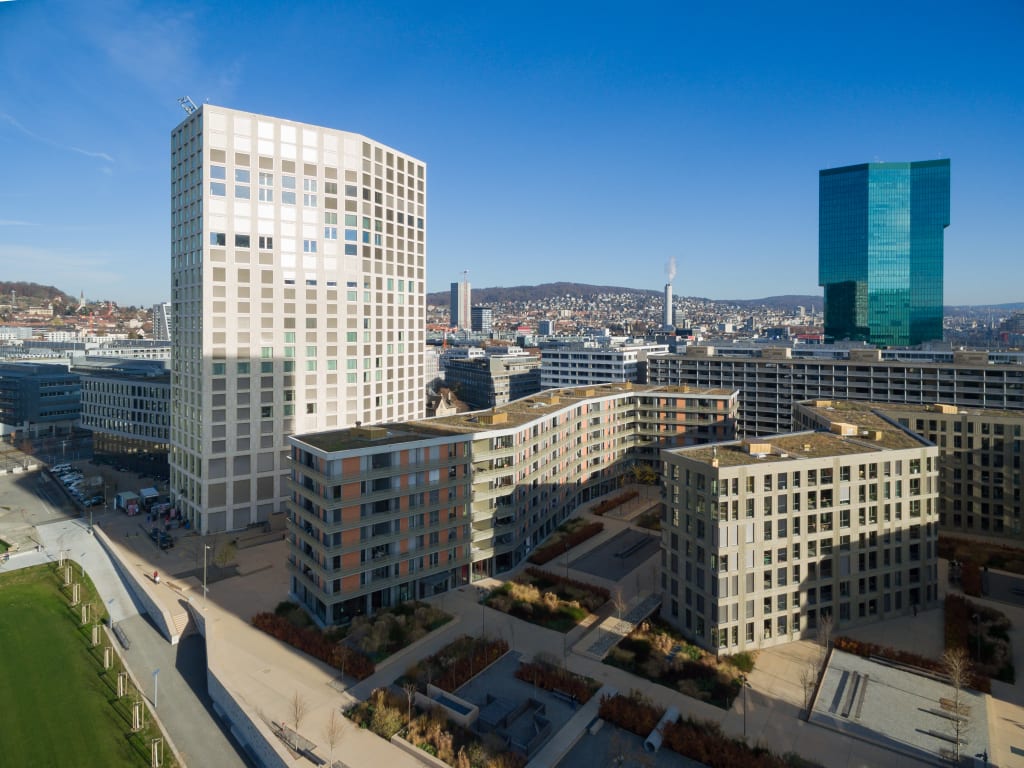 With the Am Pfingstweidpark development, Mobimo was involved in the creation of Zurich's most modern district, Zurich-West. Composed of seven buildings, the ensemble was created in stages by Losinger Marazzi. It comprises 144 owner-occupied apartments and 96 rental apartments, plus around 1,330 m2 of commercial space.